Are you familiar with the infamous movie, Groundhog Day? Phil Connors, a TV weatherman played by Bill Murray, is forced to cover the annual tradition at Gobbler's Knob and ends up reliving the same day over-and-over again.
Imagine if an entire year repeated the previous year. Would we call that a Groundhog Day Year? If so, that's what the 2018 housing market in the Puget Sound area is going to be…a Groundhog Day Year, expected to be eerily similar to the 2017 housing market…but kinda different too.
What will make 2018 a repeat of 2017?
For the last several years, the Puget Sound region has been a seller's market. The Chairman and CEO of John L. Scott, J. Lennox Scott says,
"the hot housing streak in Greater Seattle will continue for the sixth straight year in 2018. Similar to 2017, Puget Sound is poised for another year of intense sales activity for new listings."
Experts anticipate the region will still have a shortage of homes for sale, both new construction and resales, and a backlog of buyers wanting to buy said homes. The classic supply-and-demand struggle means sellers should, once again, see their property sell rather quickly and buyers will, once again, compete with other buyers to purchase the homes.
What does this mean for those not selling or buying a home in 2018?
It's great news if you're currently a Puget Sound area homeowner. It's as if the oversized rodent came out of the hole and didn't retreat back into its den.
"Can we…sustain this 10-to-15 percent increase in prices again in 2018? I don't think so, but I don't know,"
says Dick Beeson with RE/MAX Professionals. Depending on who you listen to, and where you live, area homeowners should anticipate a 3-percent to 10-percent increase in home values over the next year. In some highly competitive areas near job centers, that increase may be even higher. Doing nothing in 2018 means a higher value on your home during the year. For renters, the news is not so good. It's not "six more weeks of winter" bad…but it could be better. Many experts expect rent prices to increase as more people move into the area and are unable or unwilling to buy a home. More apartments are opening up, meaning more rentable spaces will be available, so some experts speculate that the increases in rent prices won't be as high as in previous years…but are still expected to increase. Even if it doesn't seem possible, renters can benefit by talking with a mortgage lender and figuring out if buying a home is a possibility sometime in 2018.
Will there be any differences between 2017 and 2018?
In the movie
Groundhog Day
, once Phil Connors realized he was reliving the same 24-hour period, day after day, he found a way to change things up a bit. While home buyers and sellers in 2018 should have a near-identical experience as buyers and sellers in 2017 had, there are a several shadows being cast resulting from four major changes.
– The first shadow is cast by President Trump's signing of the Tax Cuts and Jobs Act into law. It reduces the mortgage interest deduction from $1-million to $750,000, and combines property and state/local tax deductions with a maximum limit of $10,000. There is rampant debate surrounding these changes, and if they will have any real effect on the housing market.
– The second shadow, and almost unanimously believed by everyone in the real estate industry, is that interest rates will rise higher in 2018. This means less buying power for borrowers. Roughly, for every full point that interest rates go up, borrowers get 10% less buying power. While no one knows for sure when high interest rates will go up, most experts speculate that the rate increases won't be enough to inhibit home buying patterns, as they will be slightly higher over historical lows.
– A third shadow, due to Fannie Mae and Freddie Mac upping the maximum size of loans they will buy, borrower can now acquire a larger conforming loan by an additional 6.8-percent.
– The final shadow is that in some areas, home prices in 2018 could be 10-percent to 20-percent higher than what they were in 2017. If your income has not grown at the same rate of home prices, you can afford less home this year than you could last year.
The combination of changes to the tax code (and decrease in taxes for most households), higher home prices, increase in mortgage limits, and higher interest rates could result in some changes in thinking for home buyers and home sellers in 2018. But there are words of caution about market conditions by some. OB Jacobi, president of Windermere Real Estate says he expects
"to see some much needed slowdown in 2018 which will help bring more balance to the market."
As a home buyer, is there anything I can do about the Groundhog Day Year?
Everyone assumes that when Punxsutawney Phil sees his shadow and returns to his burrow, that six more weeks of Winter is bad news. Why is an early Spring necessarily good news? When buying a home in the Puget Sound area, keep in mind that, Winter is your Spring and Spring is your Winter. Let us break that down. The Puget Sound housing market has an annual predictability to it. (See chart below)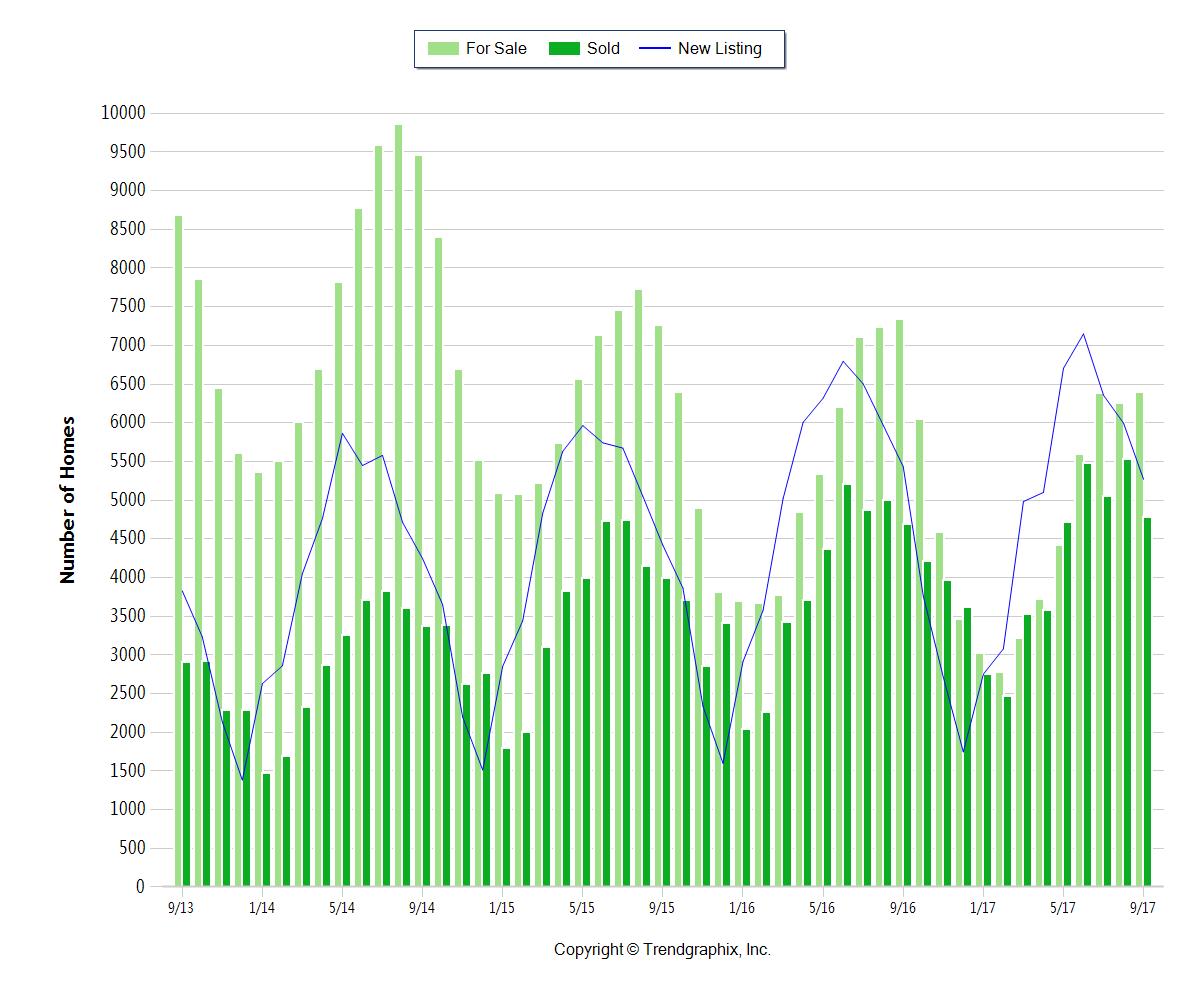 While it's obvious to notice the year-after-year pattern of the highs and lows of the housing market, it's vital to know WHEN home prices primarily increase. Due to the Spring surge in the volume of buying and selling of homes, most of a home's annual "value" increases between April and June. So, by buying a home in the Winter (before March), a buyer benefits by buying a home BEFORE home prices increase and by owning the home after the Spring surge, resulting in instant equity. Hence, Winter is your Spring. The longer into the Spring a buyer waits to buy a home, the more they miss out on that year's increase in equity (due to paying a higher price on the home). And that bad news means, Spring is your Winter. To get prepared for buying season, download our new home buyer's tool called,
The Wishlist for Your Future Home
.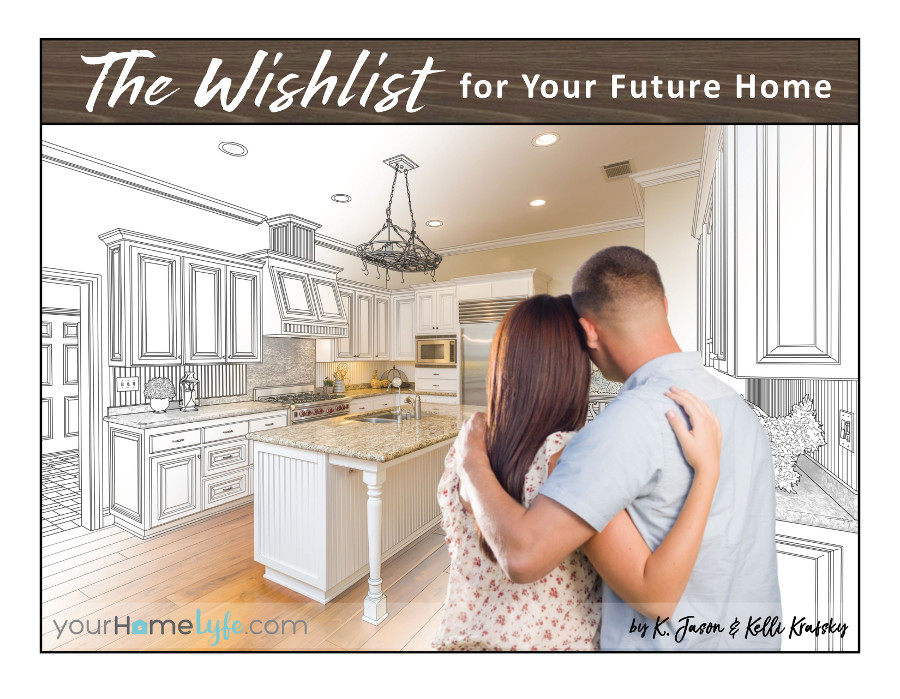 As a home seller, what should I do about the Groundhog Day Year for the Puget Sound's housing market?
This answer is not as easy to respond to with a simple play on words. In fact, we will be posting another article just for you and this question (devoid of the Groundhog Day references).
What's the bottom line about the 2018 housing market?
"Market conditions are set for another robust market in the year 2018,"
says J. Lennox Scott. Whether your go-to groundhog is Punxsutawney Phil, Shubenacadie Sam in Nova Scotia, or Staten Island Chuck…most predictions are that the Puget Sound area in 2018 will be a good (but stressful) time to buy a home, and an even greater (less stressful) time to sell a home. We would love to help you out! Whether you're planning to make a move in the Puget Sound region in 2018 or not, we're available to explain the process, break down the local market, and create a game plan and timeline that makes sense for you.  There's no obligation or cost to you…just your chance to find "
Your Family's Go-to Real Estate Team"
and make some sense about buying or selling a home in the Puget Sound area in a Groundhog Day Year.
Copyright 2018 – K. Jason & Kelli Krafsky – all rights reserved
SOURCES:
Northwest MLS. "Holiday shoppers include homebuyers, but inventory is still a challenge", (Press Release), Dec 6, 2017.
Podmolik, Mary Ellen. "Fannie Mae, Freddie Mac to support bigger mortgages next year", Chicago Tribune, Nov 29, 2017.
Rosenberg, Mike. "Seattle rent hikes slow amid apartment boom, but average two-bedroom tops $2,000", Seattle Times,  Sept 29, 2017.
Scott, J. Lennox. "Regional Spotlight: 2018 Seattle/Puget Sound Housing Forecast", RIS Media Press Release,  Dec 13, 2017.
Stiles, Marc. "Apartment vacancies climb in Seattle and the Puget Sound region as new units come online", Puget Sound Business Journal, Sept 26, 2017.
About the Authors:
Jason and Kelli Krafsky are relationship experts turned Realtors, combining their relationship insights and real estate advice into articles and resources for home buyers, home sellers, and home owners at YourHomeLyfe.com!
Called "Your Family's Go-to Real Estate Team," Jason and Kelli serve clients throughout the Puget Sound region of Washington state with John L. Scott, Inc. – Bellevue Main office. They are also members of the National Association of REALTORS and Seattle-King County REALTORS. The Krafskys have been married since 1994 and have four kids.